Is your business in compliance with the new OSHA Silica standard covering silica dust? On June 23, 2016 the revision to the new rule limiting the amount of silica dust exposure went into effect. The new rule establishes a PEL of 50 micrograms of crystalline silica per cubic meter based on an 8-hour time-weighted average. Previously, the PEL was determined using a calculation of the percentage of...
Read More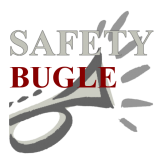 The OSHA Standard for Respiratory Protection is found in 29 CFR1926.103 Subpart E and 1910.134. Respiratory hazards in the workplace should be controlled whenever possible using engineering, work practice, or administrative controls. However, if these controls are not feasible or do not provide sufficient protection, employees may need to utilize respiratory protection. Employees who are...
Read More
OSHA recently revised its recordkeeping rule.  These changes will take place January 1, 2015. This new recordkeeping rule applies to states under federal jurisdiction, which includes Colorado. The new rule still requires reporting of any workplace fatality within 8 hours but now also includes a requirement to report any one person hospitalized, an amputation, or loss of an eye within 24 hours....
Read More